How to Switch Back to the Old Windows 10 Start Menu in Windows 11
Windows 11 is right around the corner and a leaked build has given us an early look at Microsoft's next-gen operating system ahead of its official launch next week. One new change with Windows 11 is a redesigned Start menu with a floating centered UI. Well, if you are not a huge fan of the new Start menu in Windows 11, you have come to the right place. Simply follow the steps below to get the old Windows 10 Start menu back in Windows 11.
Switch Back to the Windows 10 Start Menu in Windows 11 (2021)
At the time of writing this article, you will have to rely on Registry Editor to bring back the old Windows 10 Start menu with Live Tiles, and Microsoft MVP Rafael Rivera was the
first to point out
this possibility. Having said that, we could expect Microsoft to add a toggle in the Settings app to make this process simpler for Windows 11 users. We will be updating this post if/ when Microsoft adds this toggle. Until then, you can follow the Registry Editor method to resurrect the old Start menu in Windows 11.
Switch Back to the Windows 10 Start Menu Using Registry Editor
1. Search for "Regedit" from Windows Search in Windows 11 and click on "Open". You can also use the Windows keyboard shortcut "Ctrl+R" to open Run and type "regedit" to open Registry Editor in Windows 11.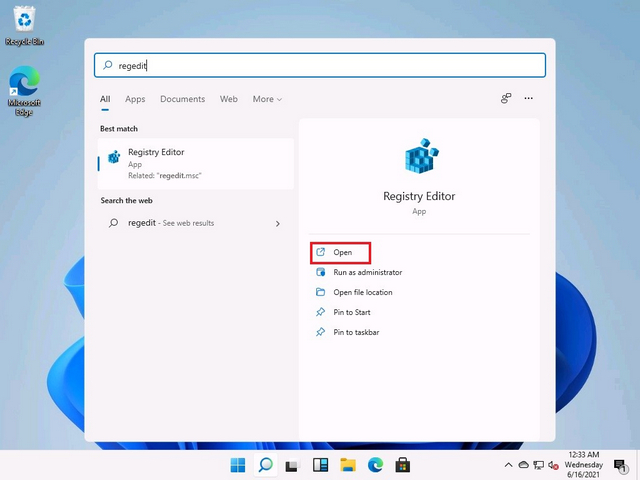 2. When the permission prompt pops up, click on "Yes" to open the Registry Editor.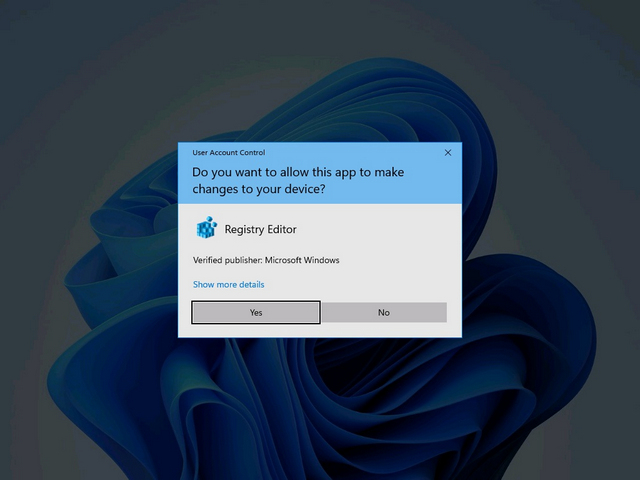 3. Once you are in Registry Editor, navigate to the following path:
HKEY_CURRENT_USER\Software\Microsoft\Windows\CurrentVersion\Explorer\Advanced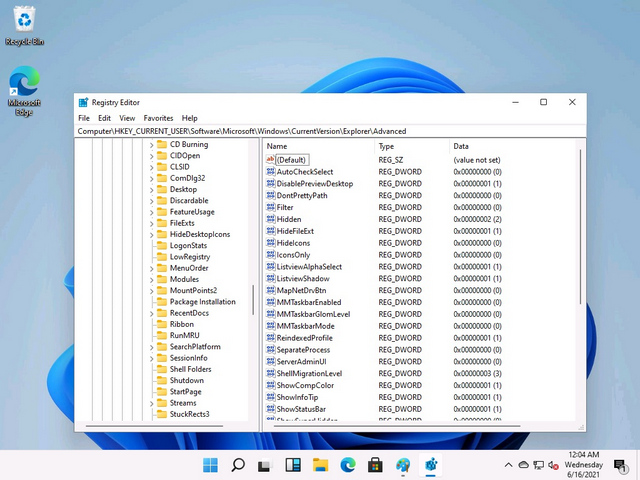 4. Right-click anywhere in the empty space and choose New -> DWORD (32-bit) Value.
5. You now need to set the name of the new DWORD value. Set it as "Start_ShowClassicMode" and hit Enter.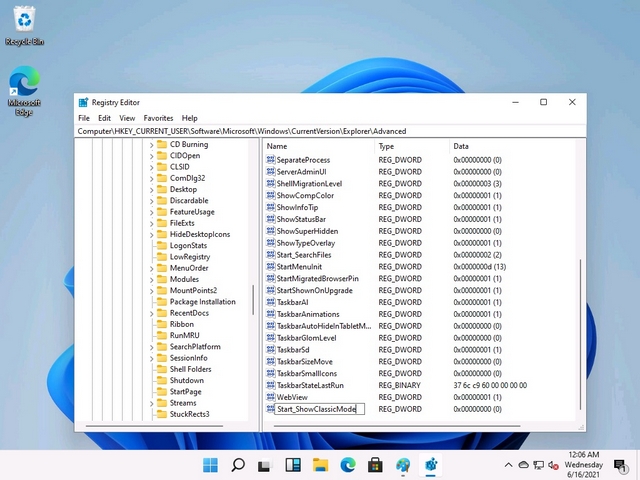 6. Double click on the new "Start_ShowClassicMode" DWORD you have created, set its value data as 1, and hit OK. If you would like to move back to the new floating Start menu in the future, change this value to 0.
7. Once you have done this, restart your Windows 11 PC. You will find the option to restart at the bottom right corner in the new Start menu.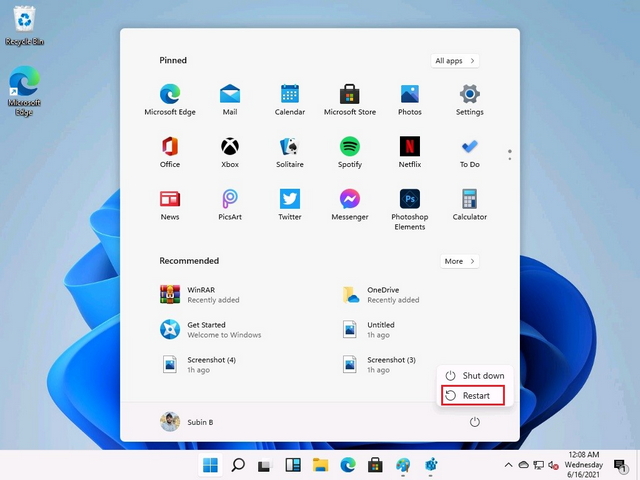 8. And that's it. You will now get the old Windows 10 Start menu with Live Tiles in Windows 11. If you prefer moving the taskbar icons to the left edge to match the classic Windows 10 aesthetic, check out the next section.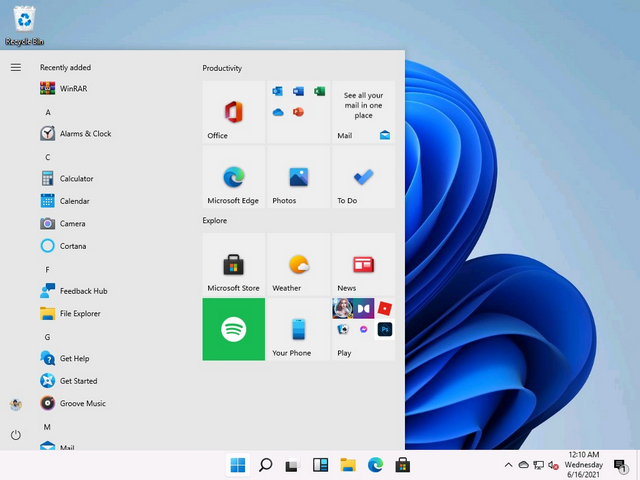 Move Taskbar to the Left Edge in Windows 11
You might not like how the taskbar is centered by default in Windows 11. However, you can easily change that from the Settings app. Here's how you do it:
1. Open the Settings app and navigate to "Personalization" settings from the home screen. Do keep in mind that you are likely to see a slightly different Settings app with a tabbed layout in future Windows 11 builds. The image below is from a leaked Windows 11 build, and it follows the Settings UI that has been around for a while in Windows 10 Insider builds.